Hydrogen-Rich Water Ionizer
Hydrogen Rich Water Ionizer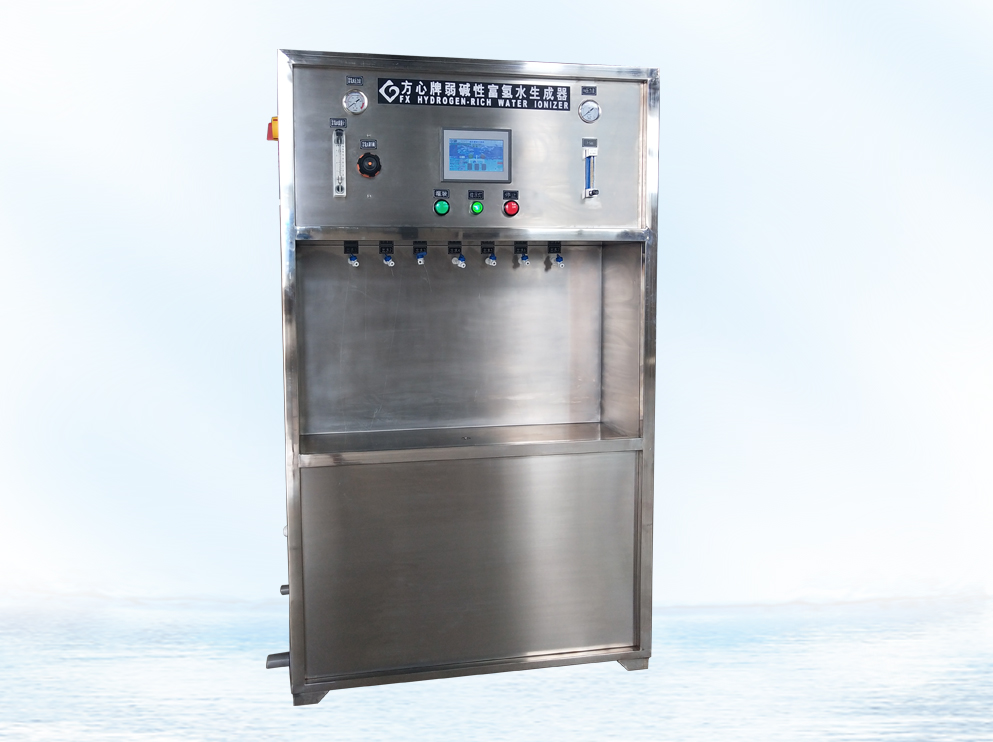 Hydrogen Rich Water Ionizer; Rich Hydrogen Water Ionizer; Hydrogen Rich Water Generator; Hydrogen-Rich Electrolyzed Water Ionizer

pH: 7.0~10.0 (Customized)
Outflow: 1T/H~200T/H (Customized)
Hydrogen Concentration: 1.0ppm~1.8ppm (Customized)
Outflow Ratio of Alkaline water VS Acidic Water= 1:1~9:1 (Customized)
The equipment can be customized according to the specifications and parameters required by cusomers.

The equipment produces hydrogen-rich weak alkaline and weak acidic water in the mean time.

Characteristics of Hydrogen-Rich Electrolyzed Water:

* Weak alkaline pH = 7.0-10.0, which meets the needs of the weak alkaline environment of human body and maintains the acid-base balance of human body.
* Negative potential OPR=-150 mV to-800 mV is helpful for the removal of excess free radicals and other garbage in vivo.
* Small Molecular Groups: Small Molecular Groups consisting of 3-6 water molecules are more easily absorbed by human body.
* Active mineralization: There are appropriate amounts of minerals and trace elements to supplement human needs.
* Rich in hydrogen: the concentration of hydrogen is 1.2-2.0 ppm, which improves the human body's antioxidant capacity.
Hydrogen content of hydrogen-rich water generated by our ionizer can reach saturation state at room temperature and pressure.