HOCl Water Ionizer ; Hypochlorous Acid Water Ionizer ; hypochlorous Acid Water Generator ; Slightly Acidic Water Ionizer ; HOCl Water Generator ...





pH: 5.0~7.0
Outflow: 200L/H~100T/H (Customized)
Available Chlorine Concentration: 10ppm~1000ppm (Customized)
The equipment can be customized according to the specifications and parameters required by cusomers. The max. available chlorine concentration can reach 30 000ppm





The equipment can fully electrolyse the aqueous solution containing chlorine ions to produce the most efficient bactericidal ingredient HClO hypochlorite, which does not produce oxygen or ozone, and does not produce high-level oxides of chlorine such as HClO 2, HClO 3, etc. Slightly acidic electrolytic water, also known as hypochlorite water, has a pH of 5.0-6.5. The available chlorine concentration is usually 10-30 ppm. It can also be adjusted according to need. The maximum concentration can reach 30,000 ppm.

In Japan, where food safety standards are very high, in 2002, the Ministry of Health, Welfare and Labor approved that slightly acidic electrolytic water can be used as a bactericidal ingredient of food additives, formally named sub-saline acid water. It is used for cleaning, disinfection, CIP cleaning and fresh-keeping processing of food raw materials.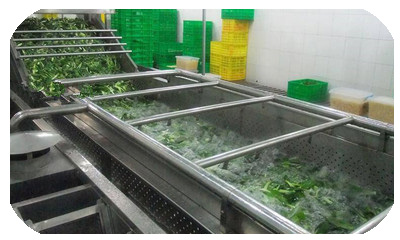 Low concentration and high activity, bactericidal capacity is 80 times that of sodium hypochlorite, which can be used for slaughter, aquatic products, fruit and vegetable sterilization and ice preservation.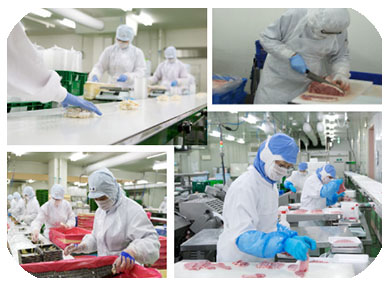 Non corrosive, humidifying spray can improve air quality and effectively prevent epidemic diseases.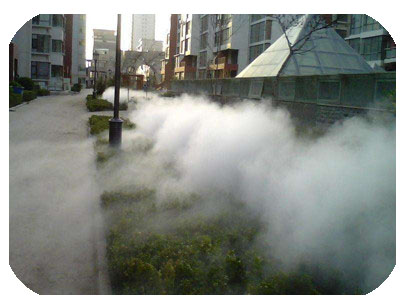 No irritation, no heavy metals, household cleaning can be used for tableware disinfection, personal wound disinfection.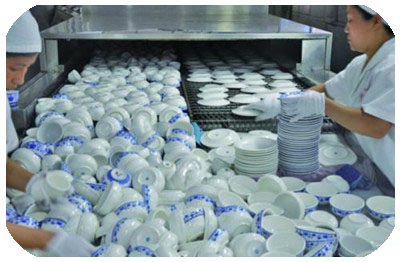 No residual, green environmental protection, can be used for cleaning and disinfection of poultry and livestock cages, utensils and space.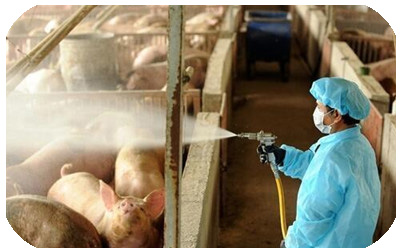 High concentration of hypochlorite water, with strong oxidation, can be used in various types of sewage treatment.

Non-toxic, sterile, fast-growing and low-cost. It is used for aseptic inoculation in the mushroom industry.




Disinfectant

Regular Concentration

Time (Minute)

Odor

Irritation To Skin

Pollution To Environment

Corrosion To Copper, Aluminum, Iron

Chemical Residual

Slight Acidic Electrolytic Water
(HOCl Water)

10-30mg/l

0.5-45

Slight

No

No

Slight

No




Glutaraldehyde

2%

20-600

Strong

Yes

No

Slight

Yes




Peracetic Acid

0.2-1.0%

10-60

Strong

Yes

Yes

Moderate

Yes

Iodophor

500-5000mg/l

2-30

Moderate

Yes

Yes

Yes

Yes




Chlorhexidine

0.1-0.5%

5-30

Moderate

Yes

Slight

Slight

Yes




Ethanol

75%

2-60

Moderate

Slight

No

No

Yes

Chlorine Dioxide

500mg/l

30

Strong

Yes

Slight

Yes

Yes

Sodium Hypochlorite

1000mg/l

10-30

Strong

Yes

Yes

Yes

Yes

1. Fully automatic tooling equipment, unattended, 24*7 hours continuous operation.
2. The cost of water production is low. 6-8 tons of micro-acid water can be produced by 1 kilowatt hour electricity.
3. The conversion rate of chloride ion is 99%, while that of similar products in the world is only 60-80%.
4. Known by customers as the most stable and reliable brand with the highest sustainability, most world-class enterprises have taken our equipment to replace the original Japanese products.



| | | | |
| --- | --- | --- | --- |
| No. | Item | Value | Test Party |
| 1 | pH | 5.5 | SGS |
| 2 | COD (mg/L) | <10 | SGS |
| 3 | Pb(μg/L) | <1 | SGS |
| 4 | Bactericidal rate of Escherichia coli(%) | >99.97 | Guangdong Institute of Microbiology |
| 5 | Bactericidal rate of Vibrio parahaemolyticus(%) | >99.97 | Guangdong Institute of Microbiology |
| 6 | Germicidal rate of Candida albicans(%) | >99.98 | Guangdong Institute of Microbiology |
参考文献:
厚生労働省令第75号および厚生労働省告示第212号.官報第3378号.2002-06-10
強電解水企業協議会.微酸性電解水使用マニュアル(食品添加物 微酸性次亜塩素酸水塩素酸水用), 2002
中国护理管理2008年第8卷第4期 酸性电解水的基础、应用及发展动向
2014年日本小野朋子对弱酸次氯酸水关于食品、畜产领域适用的研究
日本强电解水企业协议会---平成2017年关于弱酸性次亚盐素水的资料概要
中国学术期刊网---微酸性电解水研究应用展望
中华医院感染学杂质2018年第28卷第12期---微酸性电解水的性能与口腔应用研究进展
上海交通大学护理学院2011年第11卷第2期 微酸性电解水的临床应用与进展